hay guys! Haven't been here in a while, and it looks like quite a few others are sharing that in common with me. But ANYWAY, I'm in the middle of yet another game project, which is not a fighting game this time, but actually a side-scrolling beat'em'up with RPG elements and all that good stuff. The engine is programmed in front of SDL and OpenGL (while the promising Cobra re-make only used SDL). This game, like my past failing projects, is coming along fairly well, and I can honestly say that I see it reaching completion, along with the fact that I'm motivated towards such since the college I'm going to in January would love to see it.
Some info on the game:
Programmed in Freebasic.
OpenGL & SDL.
1024x768 resolution.
Sounds, music, and all that stuff none of us put in our games for some reason.
...meh, I can't think of what else to bother listing, but it's actually pretty cool, so...
Check it out for yourself.
And in .zip format.
Z -- Quick attack (can be strung to a three hit combo with that character)
X -- Heavy attack (only works in the air as of now)
C -- Jump
Arrows -- Move (double-tap left or right to run)
Enter -- Exit.
And if for some retarded reason you can't download a ~5 MB file, here are some screenshots.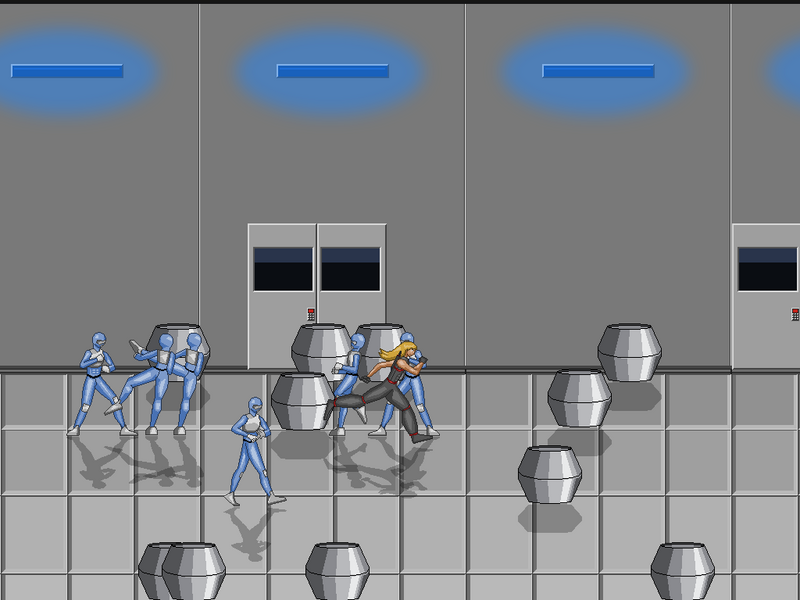 In fact,
NO.
Here's one screenshot. If you can't download 5 MB in the year 2007, you are evading imprisonment anyway.
Here's some Youtube videos though. The top one is the most recent, and as you go down, you're going further back in the development state.
http://www.youtube.com/watch?v=2GV7F794em0
http://www.youtube.com/watch?v=_xFWbOVi_Ho
http://www.youtube.com/watch?v=_nKZQ40PT1A
http://www.youtube.com/watch?v=Jh8z1xbRjZo